60 Day Warranty for Workmanship
The Dino's Cell Phone Repair Difference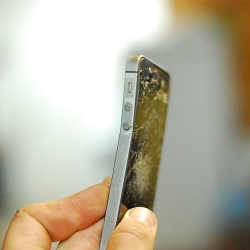 Dino's Cell Phone Repair is not your typical phone repair store. Most repair locations can only replace major components on the most popular phones. We have specialized equipment and trained technicians that are capable of very specialized repairs including micro soldering, repair on circuit board and replacement of screens independent of the LCD. Most screen, charging port and button repairs are done same day. 
What this high-tech approach means to you is that in many cases we can replace only the broken piece instead of the entire module which saves you money! Most repairs are performed in 30 minutes or less. We offer free estimates and we stock parts for all major phone brands including Apple products, Samsung and many more.
All repairs carry a 60 day warranty for workmanship, if for any reason a covered repair does not perform as expected, bring it back! At Dino's Cell Phone Repair we strive to provide the ultimate customer experience through excellent service and fair pricing.
We stock many replacement parts and what we don't have we can get usually in 1 to 4 business days. So call today and get your mobile device working again. Call us for any iPhone, iPod, iPad, Samsung Galaxy, Android, tablet, e-reader or any other mobile device. At Dino's Cell Phone Repair, we also repair power buttons, volume buttons, battery replacements, and more.
Dino's Cell Phone Repair has locations to service your broken cell phone or tablet in Weatherford, Texas | Granbury, Texas | Burleson, Texas
Granbury | Weatherford | Burleson
Get a Free Estimate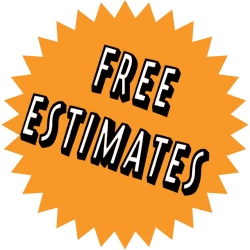 Dino's Cell Phone Repair offers free estimates for any work we perform or your cell phone, tablet, or other devices. We want you completely satisfied with our work and while we hope you don't keep breaking your phone, we want you to know we are there for you we you need us. We strive to provide awesome service and we encourage you to review us online.
Most repairs can be done as you wait, so feel free to stop by anytime during our operating hours. No appointments needed. We strive to provide the best customer service and offer the highest quality parts on the market. 
We repair broken or cracked screens, broken buttons, broken charging ports, broken head phone jacks, broken or not charging batteries, replacing main  logic board and many more. We can repair your cell phone back to its former state. We are able to do this through our highly trained technicians who has years of experience.
Whether you have a broken glass, broken LCD, charging problems or your mobile phone tablet won't turn on, bring it to us. Trust the professionals at Dino's Cell Phone Repair to carry out such repairs to get it fixed as quickly as possible.
Free Tempered Glass Screen Protector
Leave us a great review and tell others how you saved money and got your phone back to working order.  Right now we are offering a free tempered glass screen protector for customers that leave a review while they are in store. All you have to do is mention this to the technician at the time of pick up and he will give you complete details on how you can redeem the offer. 
You can leave a review for the Dino's Cell Phone Repair store that serviced your device by visiting our Feedback section.
Let Dino's Repair Your Cell Phone
Damaged Cell Phone?
Dino's Cell Phone Repair has stores conveniently located in Granbury and Weatherford, Texas. We are proud to service customers from all over Parker County and Hood County, Texas. Call Dino's Cell Phone Repair when you crack your cell phone screen or damage a port or camera. All repairs carry a 60 day warranty for workmanship, if for any reason a covered repair does not perform as expected, bring it back!
Dino's Phone Repair also carries a full line of accessories for all iPhones and Samsung devices in-store. Stop in and get great prices on just what you need. We also carry the original Samsung and Apple chargers! We stock the ultimate in phone protection products like Otterbox and Lifeproof. We can provide tempered glass screen protectors for all major models including iPhones and Androids.
Great service, quick repair!
Friendly best in town, glad to have you here, Brett was and is awesome with people (customer service) need more of these!!!
Super friendly when I walked in and was very helpful. He fixed my phone in a very timely manner after another shop sold me a used junk battery.
Quick, Free Repair Estimates For Your
Cell Phone, Tablet, iPhone, iPad, Android, Samsung, or other Mobile Device