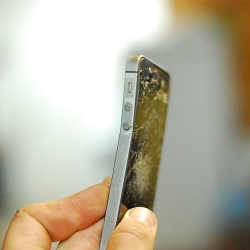 Dino's Cell Phone Repair is not your typical phone repair store. Most repair locations can only replace major components on the most popular phones. We have specialized equipment and trained technicians that are capable of very specialized repairs including micro soldering, repair on circuit board and replacement of screens independent of the LCD.
Most screen, charging port and button repairs are done same day. 
What this high-tech approach means to you is that in many cases we can replace only the broken piece instead of the entire module which saves you money! Most repairs are performed in 30 minutes or less. We offer free estimates and we stock parts for all major phone brands including Apple products, Samsung and many more.
All repairs carry a 60 day warranty for workmanship, if for any reason a covered repair does not perform as expected, bring it back! At Dino's Cell Phone Repair we strive to provide the ultimate customer experience through excellent service and fair pricing.
We stock many replacement parts and what we don't have we can get usually in 1 to 4 business days. So call today and get your mobile device working again. Call us for any iPhone, iPod, iPad, Samsung Galaxy, Android, tablet, e-reader or any other mobile device. At Dino's Cell Phone Repair, we also repair power buttons, volume buttons, battery replacements, and more.
Dino's Cell Phone Repair has locations to service your broken cell phone or tablet in Weatherford, Texas and Granbury, Texas