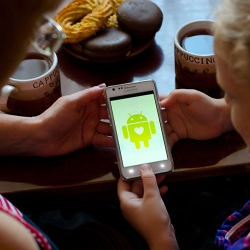 Many repair locations just specialize in iPhone repairs, but Dino's Cell Phone Repair can repair most popular Samsung and other android phones. We have parts in stock for most Samsung and other Android phones and can perform speedy repairs to get you back in business.
Samsung Screen Replacements & LCD Replacements
Dino's Cell Phone Repair specializes in dealing with broken glass surfaces on Samsung devices and can replace the LCD if needed. We stock all replacement screens for all popular Samsung products and other Android phones. This makes the process of replacing your broken screen quick and painless. Most Screen replacements take about 30 minutes, call for current pricing info!
Samsung Battery Replacement
Samsung and Android battery replacement is a common repair performed right in store. Usually this is done while you wait so you can get in and out quickly. A worn out battery can be really frustrating, get it replaced as soon as possible. We offer genuine batteries for popular Samsung and Android smartphones.
Samsung Charge Port Repair
We get your phone charging again! There are several tiny pins located in the charging port of the device and if they are damaged, your best option is to call Dino's Cell Phone Repair for professional help. We can replace the charging port at a much lower cost than replacing the phone in most cases and it is a quick repair that we can usually perform while you are in the store.
Camera Replacement
Damaged Samsung cameras can usually be fixed very economically at Dino's Cell Phone Repair. We can test your Android phone to determine if it is simply the lens or entire camera that needs to be replaced which saves you money! Dino's Cell Phone Repair will find the best possible method of repair and only replace the parts that are damaged in most cases.
Volume Button Replacement
Dino's Cell Phone Repair has replacement volume buttons in stock for most popular Samsung and Android phones. Buttons are easily damaged and prone to excessive wear. However, they can be easily replaced so don't live with buttons that do not work, bring your phone into one of our locations for a quick fix.