About Us
Dino's Cell Phone Repair




Quick and Quality Cell Phone Repair
Reliable Repair for Your Devices
Dino's Cell Phone Repair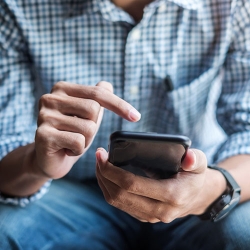 Many people depend on their cell phones for everyday work and play. When a phone is cracked, damaged by water, or not functioning properly, it can make life difficult. 
The best thing to do is get your screen repair and replacement services from the true professionals at one of our cell phone repair shops in Granbury, Weatherford, or Burleson.  The technicians at Dino's Cell Phone Repair are backed with years of experience, giving you fast and reliable cell phone and gadget screen repair results. We are equipped with the latest technology to guarantee a mobile device repair you can be happy with.
Genuine Apple Repair
Dino's Cell Phone Repair is now part of Apple's Independent Repair Provider Program. Get your devices repaired using Genuine Apple parts and calibration software.
Transparent Pricing
Simply start by filling out our Estimate Repair Form. We'll get you an estimate. All prices include parts and labor. There are no up front fees, no surcharges, and no surprises later! Whether there has been water damage, screen cracking, an electrical fault, or a failed part, you can get expert repairs from Dino's Cell Phone Repair.
Fast Turnaround
We know you don't have all day so we'll return your device as quickly as possible. If the part your device needs is in stock, we will have your repair done within the same business day. If parts need to be ordered, we will advise you on when your repair can be completed.
Dino's Cell Phone Repair has locations to service your broken cell phone or tablet in Weatherford, Texas | Granbury, Texas | Burleson, Texas
Let Dino's Repair Your Cell Phone
Damaged Cell Phone?
Dino's Cell Phone Repair has stores conveniently located in Granbury and Weatherford, Texas. We are proud to service customers from all over Parker County and Hood County, Texas. Call Dino's Cell Phone Repair when you crack your cell phone screen or damage a port or camera. All repairs carry a 60 day warranty for workmanship, if for any reason a covered repair does not perform as expected, bring it back!
Dino's Phone Repair also carries a full line of accessories for all iPhones and Samsung devices in-store. Stop in and get great prices on just what you need. We also carry the original Samsung and Apple chargers! We stock the ultimate in phone protection products like Otterbox and Lifeproof. We can provide tempered glass screen protectors for all major models including iPhones and Androids. Come see us in Cleburne, Granbury, Weatherford, or Brownwood, Texas to get all of your iPhone, Android, and Samsung accessories.
I was helped right away! Excellent service and they did a wonderful job on my phone! Very dependable!
Best service I have had for phone repair. The staff was very helpful and knowledgeable. Will most definitely return for any of my phone needs!
Hands down one of the best and cheapest place to get your phone fixed. Nice people doing the best work.
Quick, Free Repair Estimates For Your
Cell Phone, Tablet, iPhone, iPad, Android, Samsung, or other Mobile Device