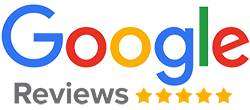 Thank you for your visit to Dino's Phone Repair. We're excited to count you as a Dino's Phone Repair customer. Our goal is always to provide our very best service so that our customers are happy. It's also our goal to continue improving. That's why we value your feedback. If you are dissatisfied for any reason, please do not hesitate to contact us so that we can discuss any issues you may have. We value the trust you have placed in us and desire to build a long-term relationship with you.
We are a local business that depends on positive word-of-mouth for business and would greatly appreciate it if you would recommend us to your friends and neighbors.
An easy way to do this is by leaving us a review on our Google Business Profile!
If for some reason we did not meet your expectations, please Contact Us and let us try to make it right. It is important that we take care of any concerns you may have.